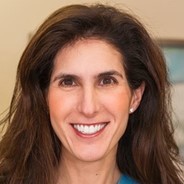 LESLEY DAVID, DDS
Seminar Schedule:
8:30am - 9:45am:
Introductory Remarks & Lecture

9:45am - 10:00am:
Morning Break (15 mins)

10:00am - 11:15am:
Lecture

11:15am - 11:30am:
Q&A

11:30am - 12:15pm:
Lunch Break (45 mins)

12:15pm - 1:30pm:
Hands-On Workshop

1:30pm - 1:45pm:
Afternoon Break (15 mins)

1:45pm - 3:00pm:
Hands-On Workshop (continued)

3:00pm - 3:30pm:
Final Q&A & Remarks/Prizes
Lecture Plus Hands-On
This day will focus on various topics germane to everyday practice. Frequently asked questions will be addressed pertaining to extractions, surgical emergencies and how to manage them, and surgical case selection to minimize stress and complications. The decision of when to refer or not will also be discussed. In addition, the GP-OMFS relationship will be explored to optimize patient confidence and case acceptance. The topic of implant dentistry cannot be ignored!

A simpatico approach between GP and OMFS will be reviewed to ensure appropriate treatment planning so both patients and treating clinicians are informed of all aspects of care. Indications for immediate versus delayed implants, grafting, and temporization will also be included. Insight into the surgical armamentarium, surgical set-ups, approaches, overall peri- management of surgical cases (from extractions to wisdom teeth to minor biopsies) will be discussed. Finally, a hands-on workshop will focus on suturing which will enable the surgically inclined GPs to learn all there is to know but were afraid to ask about suturing techniques, instruments, and suture materials themselves.

This day will undoubtedly be clinically relevant for your Monday morning. Knowledge, techniques, and tips will be shared to help make surgery for the restorative GP stress free, rewarding, and fun. Yes, surgery can be fun!